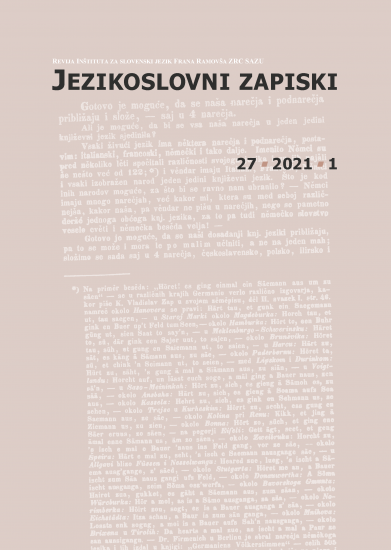 Jezikoslovni zapiski.
Publishing House: Založba ZRC
Year: 1991

Jezikoslovni zapiski (Linguistic Notes) is a periodical issued by the Fran Ramovš Institute of the Slovenian Language. They are intended for the publication of papers, articles, materials, assessments and reports from the field of Slovenian linguistics. Thematically, they mostly deal with lexicology, lexicography, dialectology, etymology, phraseology, phonology, onomastics, language history and terminology. They first appeared in 1991, they have been issued annually since 1997 and biannually since 2002. Paper in Slovenian language, abstracts and summaries in English.
---
Editorial Board

Alenka Jelovšek (technical editor)

Publishing House

Založba ZRC

Period

From 1991

Annual numbers

2

ISSN (electronic edition)

1581-1255

ISSN

0354-0448

Language(s)

Specifications

paperback 16,5 × 23,5 cm

Home page

Permalink
titles
---
Publications
Jezikoslovni zapiski 23/2
Ob jubileju Ljubov Viktorovne Kurkine
Jezikoslovni zapiski
Year: 2017
Edited by: Metka Furlan, Silvo Torkar, Peter Weiss


---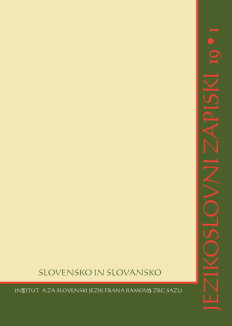 ---
Keywords
collective volume
linguistics
Slovene language